---
CURRENT UPDATE

TRAVEL AS AN INTERFAITH ACT
---
Turkey, Azerbaijan, Georgia, Lebanon & Cyprus - 2018
(Continued from Previous Page)

---
Embrace Foundation is a non-profit,
educational foundation set up to create
better understanding between people of
different religions, cultures, traditions and
world philosophies.

Embrace Foundation works to bring leaders
and scholars of world-wide religions,
cultures and philosophies together by
sponsoring forums, seminars, lectures and
developing an international exchange
program. Embrace Foundation is particularly
concerned with reaching the world public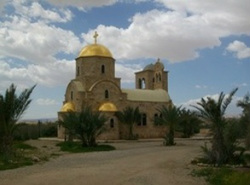 Donations
Embrace Foundation is an all volunteer
organization. All donations go directly to
programs.

Embrace Foundation does not and has
never given permission to any outside
organization to solicit or receive
contributions on our behalf.

All donations should be made to Embrace
Foundation only via Paypal or by mail. All
donations are tax deductible. A receipt will
be emailed to you. Please click on the Pay
Pal link below to Donate.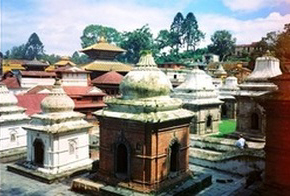 Travel As An Interfaith Act
Embrace encourages all who can do so, to
learn about other traditions and cultures by
traveling as "Grassroots Diplomats." We
hope that people every where become life
long students of our world-wide humanity.

" In every man there is something wherein I
may learn of him, and in that I am his pupil."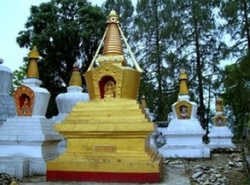 Embrace Humanity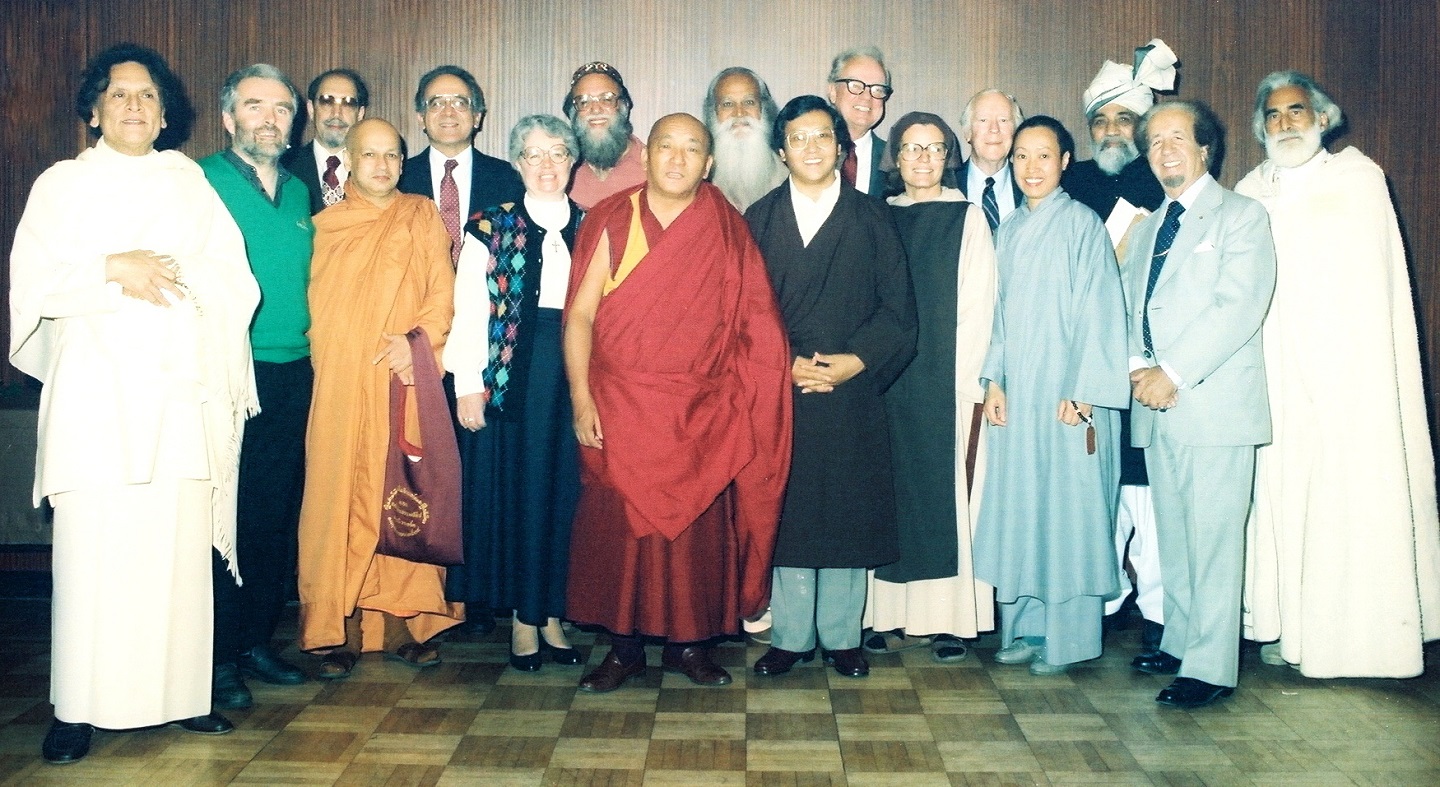 ---
Great Visions - TV
Guests are: Swami Satchidananda &
the Rt. Reverend Dean Parks Morton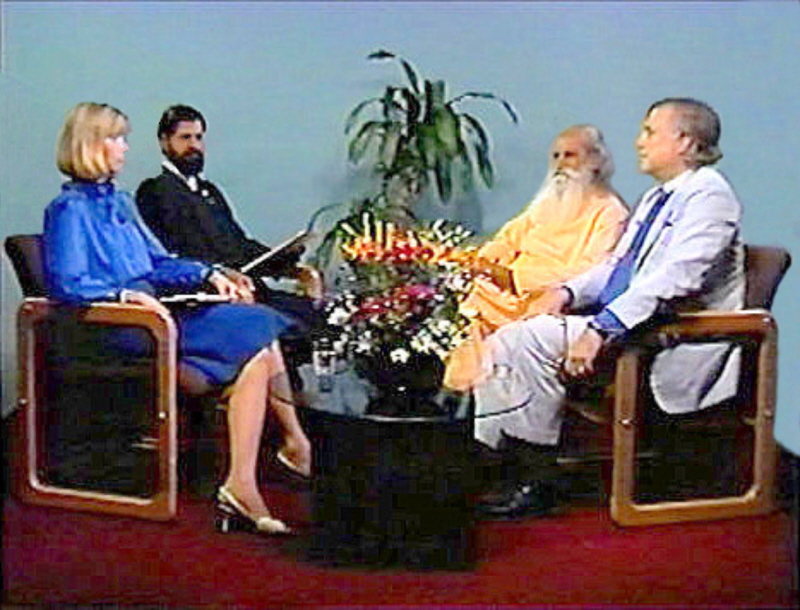 Embrace Archives
Limited Editions Gallery
Umrah - Jordan
Embrace Sacred Places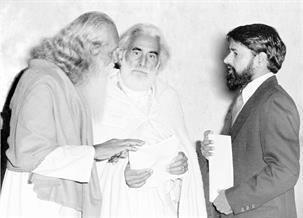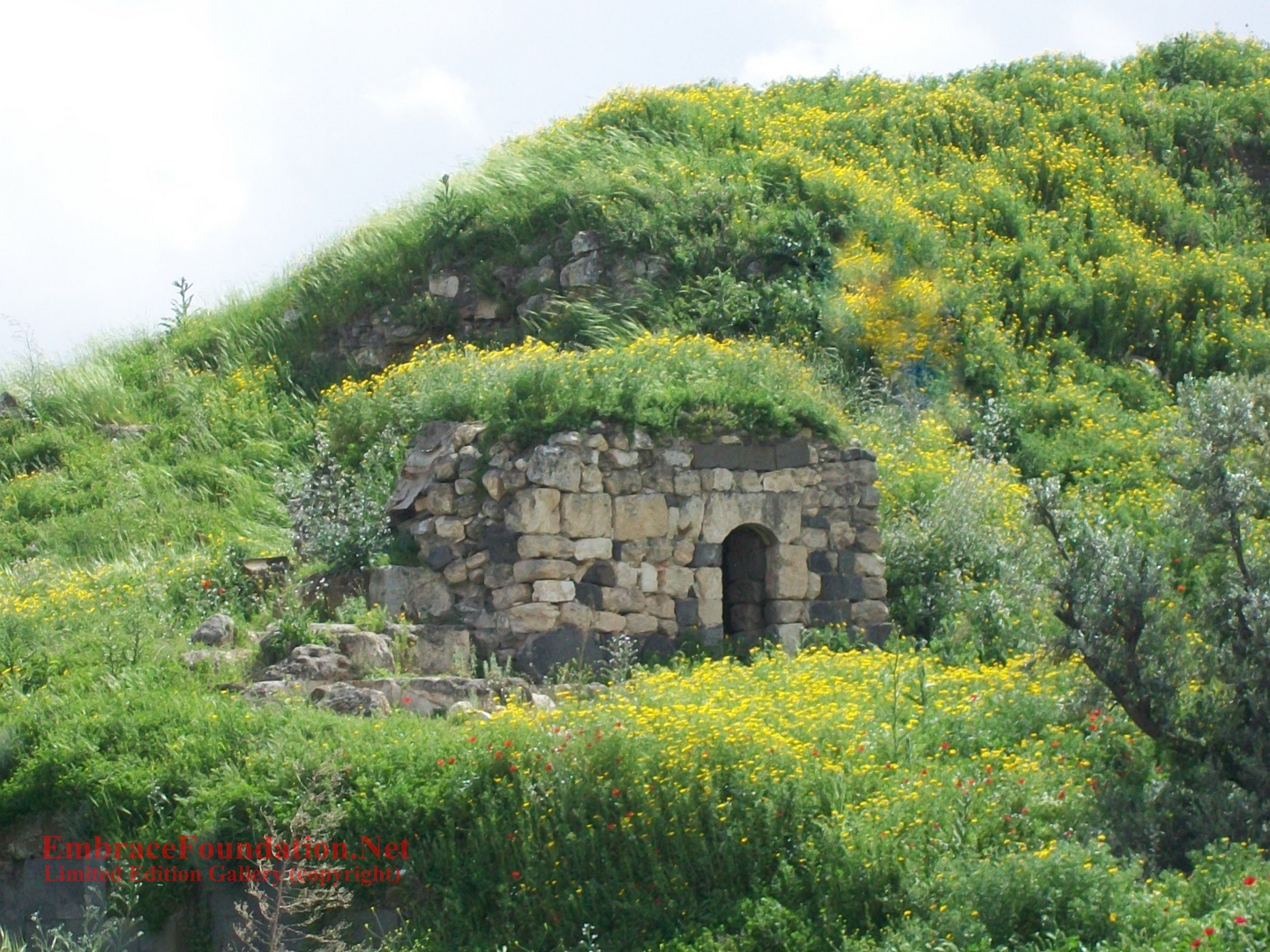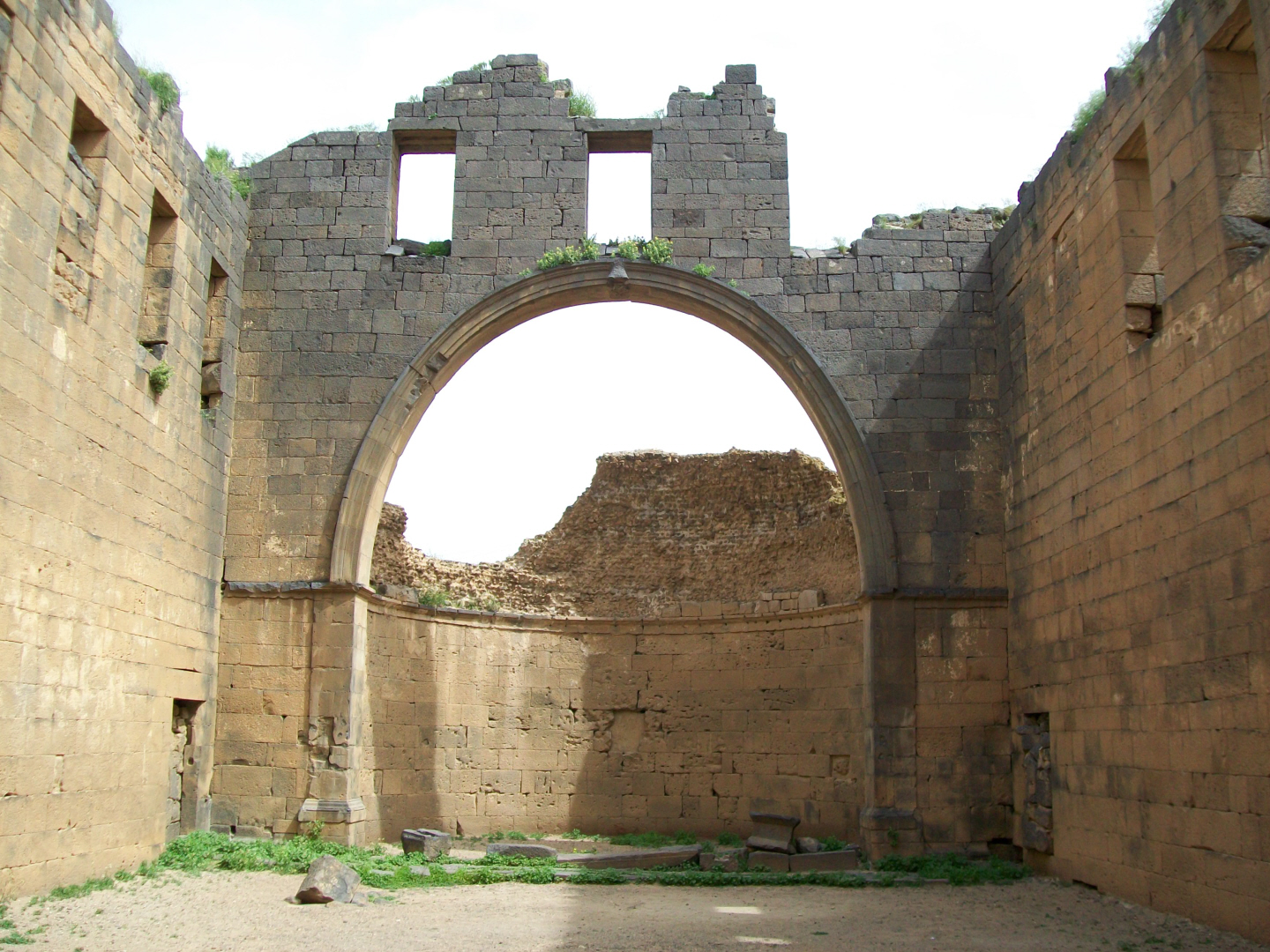 Monastery of Bahira - Syria
Embrace Foundation Universal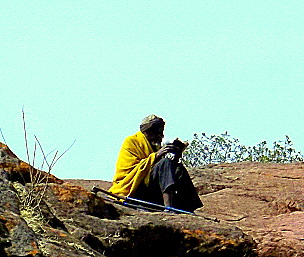 Monk Reading - Ethiopia
Thank you for making a donation.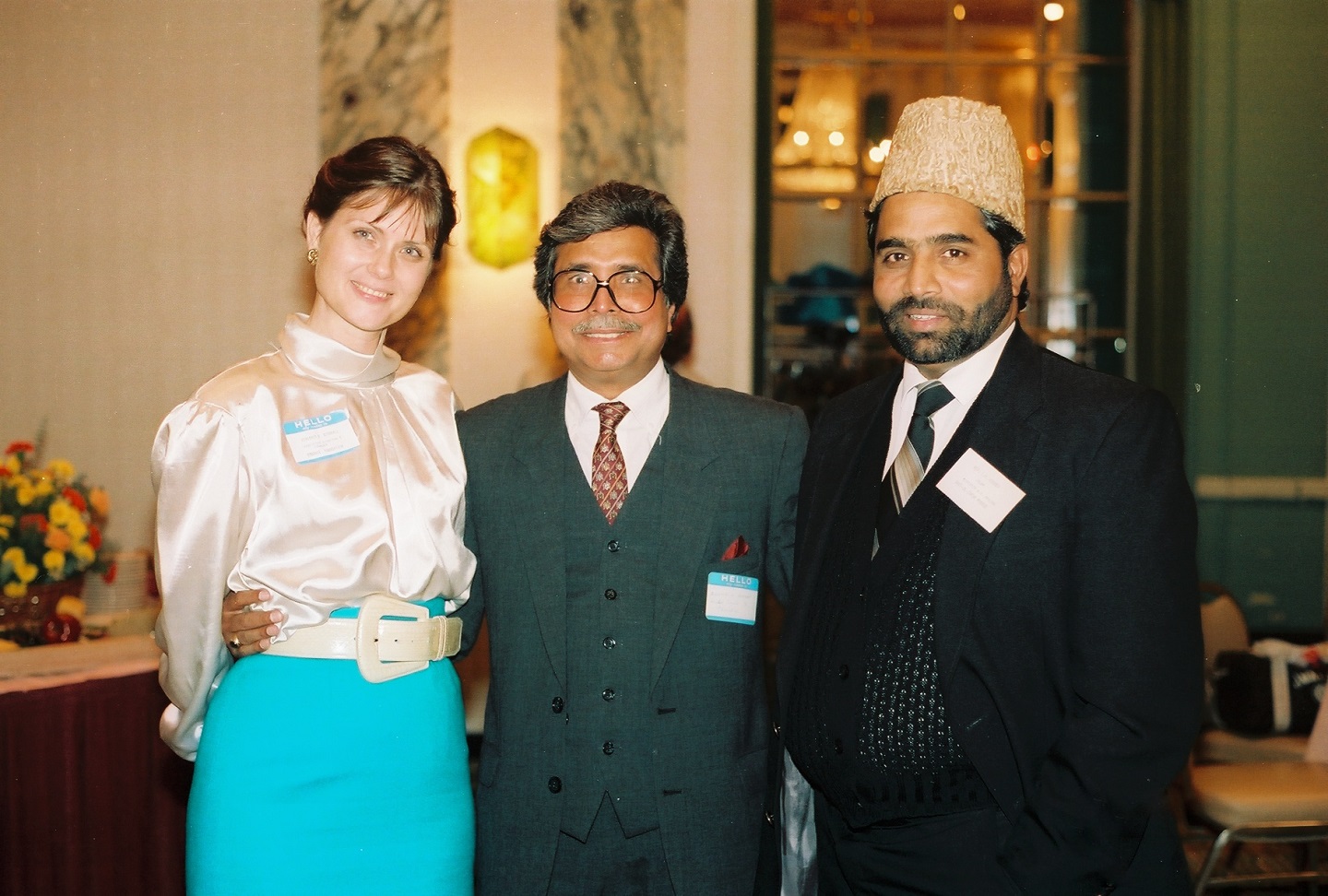 Virginia (Embrace), Dr.Anwar Barkat (World Council of Churches, UN) & Imam I.H. Kauser
Embrace Archives
Great Visions TV
Anne-Stuart & Ajata (Hosts), with Rabbi Gelberman & Dr.Jayaraman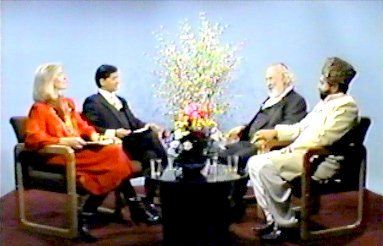 Anne-Stuart & Ajata (Hosts), with Rabbi Carlebach & Imam Kauser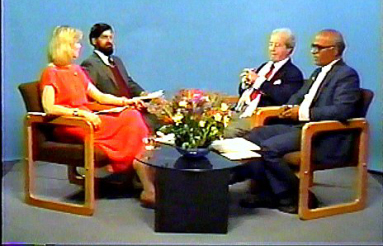 A Very Sacred Place -Entrance to Somunca Baba (Sheikh Hamid-I Wali) -
Dervish (Sufi, Sidi, Saint) - Darende, Turkey
St. Paul's Well at his family home site in Tarsus, Turkey. The well is next to archaeological digs exposing ancient rooms underground. The well has water that is safe to drink and considered by Christians to be Holy. Muslims come to pay their respects here also.
These Young, Inquisitive, Independent, Smart, Girls , Called out to Virginia & Ajata. They wanted to meet and find a way to communicate with the Embrace Founders.
"Come, Come Whoever You Are" Mevlana's Very Own - Konya, Turkey
Ajata Coming Out of a Retreat Cell of the Bektaşi Tarîkatı (a Dervish Order) Tekke - Haci Bektas, Turkey
Beautiful woman pilgrim in front of the Cave of Abraham
(Nabi Ibrahim) - Sanlifurfa, Turkey
Inner Courtyard Gumusler (Eskigümüş) Cave Monastery (Christian) - near Nigde est. 10th Cen. (Cappadocia) Turkey - Cave Monasteries, Churches, Living Quarters became occupied by Christians initially during the Roman persecution.
Haci Bectas Veli Shrine- (Dervish, Sufi, Saint, Sidi)- Virginia with tesbit (standing)-
Celaleddin (Jelaleddin) Rumi (Mevlana -"Our Guide") Poet, Mystic, Dervish (Sufi, Saint, Sidi) -
Known & Revered around the World. Dargah Below the Turquoise cone - Konya, Turkey
El Maqam El Sharif (Shamlikh) - Druze Shrine of Bahaa Ed-Din El-Ta'i Samouqi (El-Moqtanah) Druze Women Wear Slightly Full Flowing Black Dresses and Soft, Flowing Long White Head Scarves - Aley, Lebanon
A small group of Druze teenage girls approached Virginia and one of them asked her questions in perfect English. Virginia explained what she and Ajata were doing and that they were taught to respect and honor all traditions and that was why they were at their shrine. The girls apparently had been taught the same thing by their Holy Men and nodded sagely and then asked and you pray with all the people too? Virginia answered "Yes."
El Maqam El Sharif - Druze Shrine of Bahaa Ed-Din El-Ta'i Samouqi -
Construction is Lengthwise on Two Sides, Courtyard Between - Aley Province, Lebanon
St. Peter's (Apostle of Jesus - Isa) Cave in Antakya (Antioch in the Bible) - on Mt. Staurin. It is one, if not the first place Christians met and came to pray secretly. The land was supposed to have belonged to St. Luke (Apostle of Jesus - Isa) who was from Antioch and who is said to have donated it to the growing Christian Community. Muslims come here, but this is very, very Holy for Christians.
Traveling in the Footsteps of the Christian Apostles & Mary, Mother of Jesus (Isa)
Visiting Shrines of Islamic Saints, Druze Saints, an ancient Zoroastrian Temple and Recording the Beauty of Orthodox Christian Churches of Antiquity,
Plus a visit to Two Georgian Synagogues
BACK TO TURKEY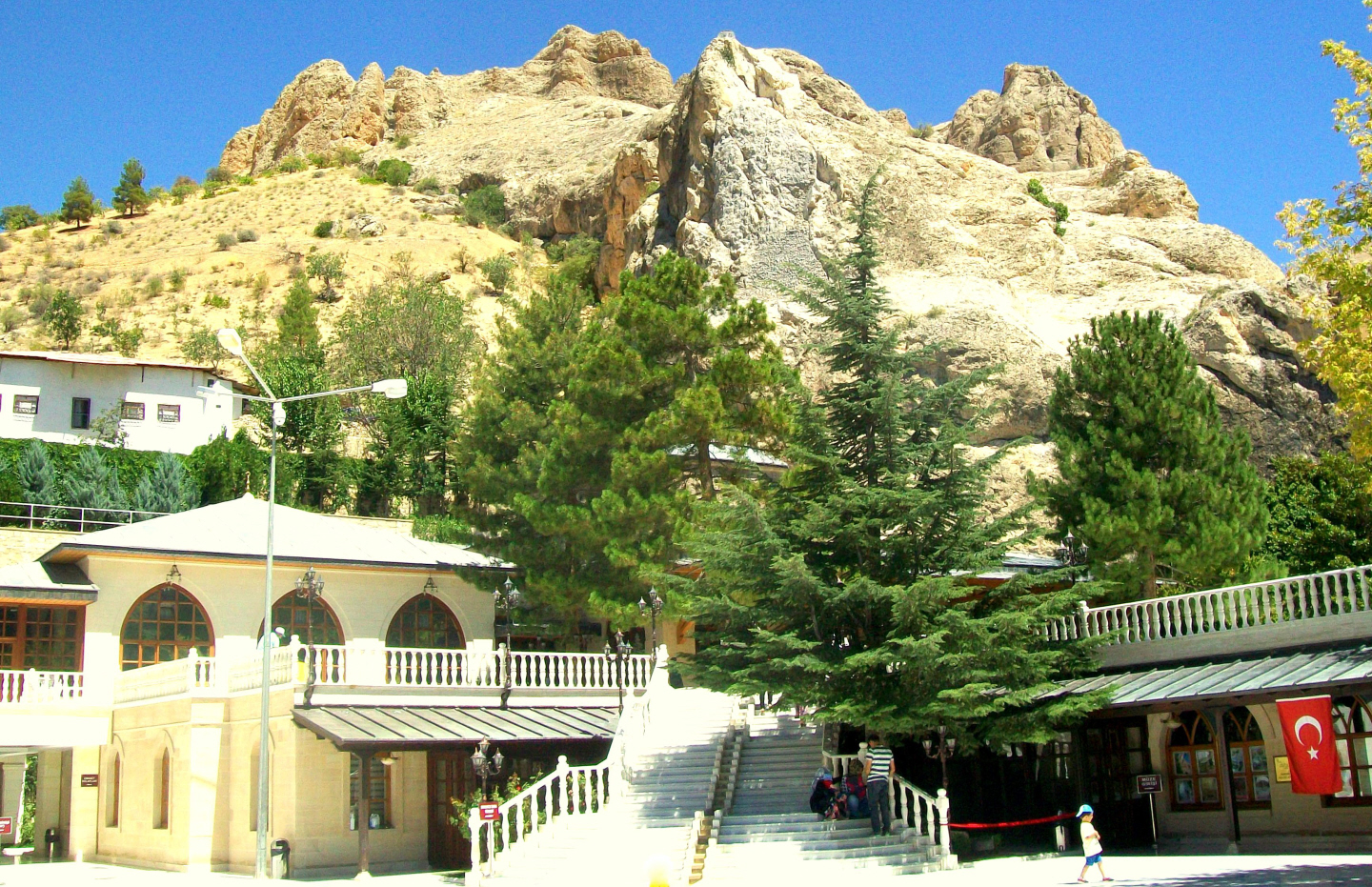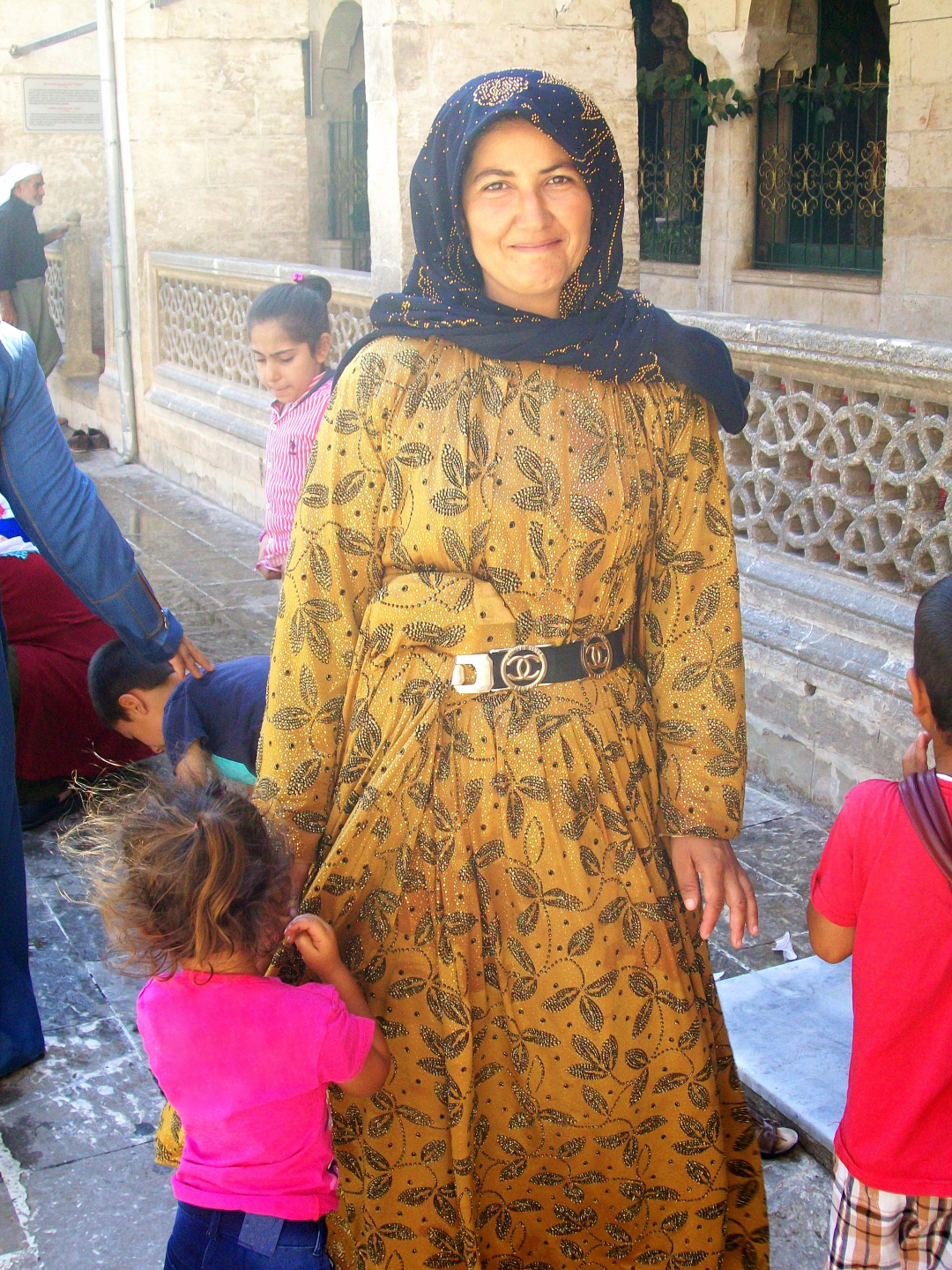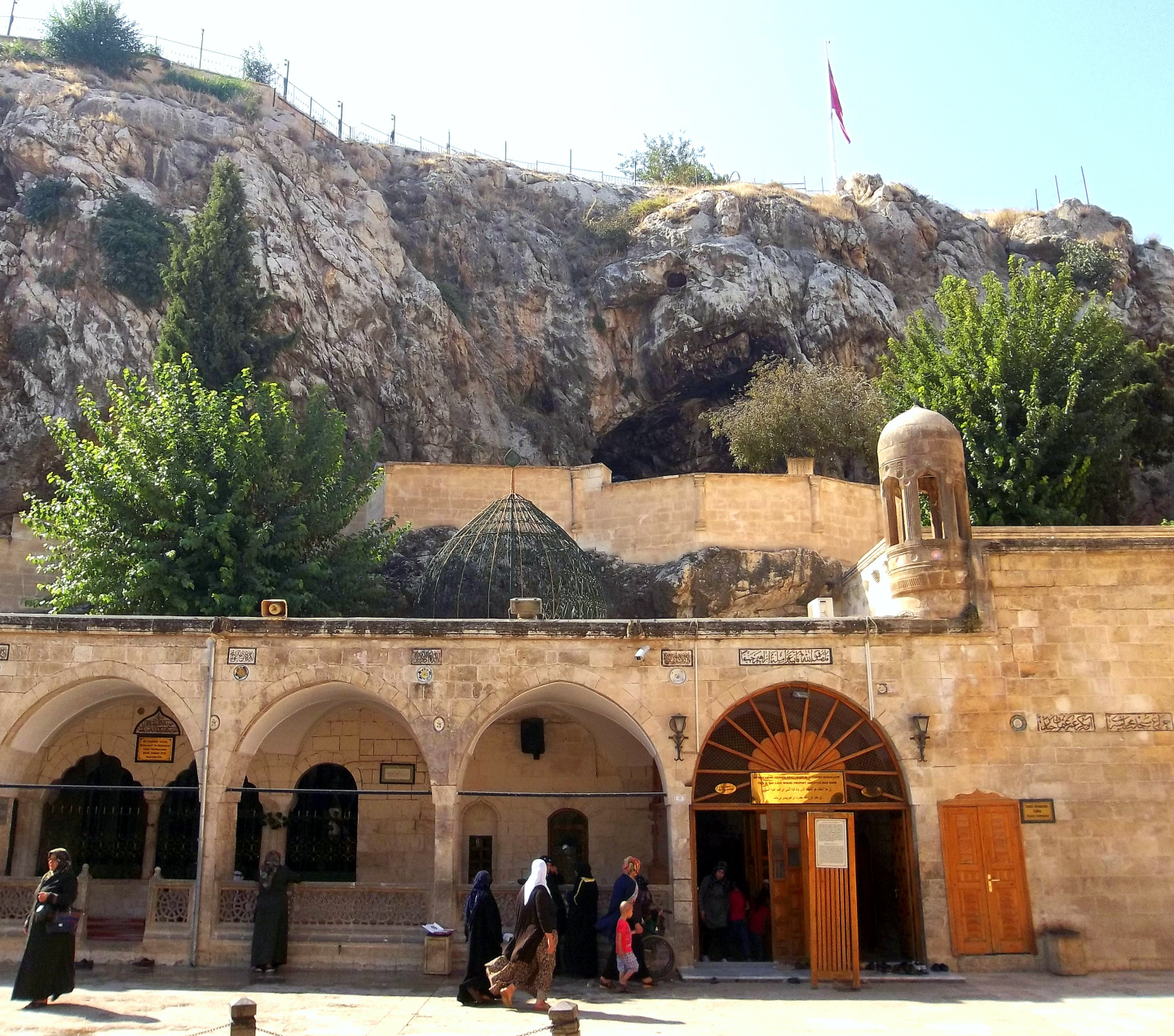 Hazreti Ibrahim Halilullah (Cave of Prophet Abraham (Nabi Ibrahim) - Sanliurfa, Turkey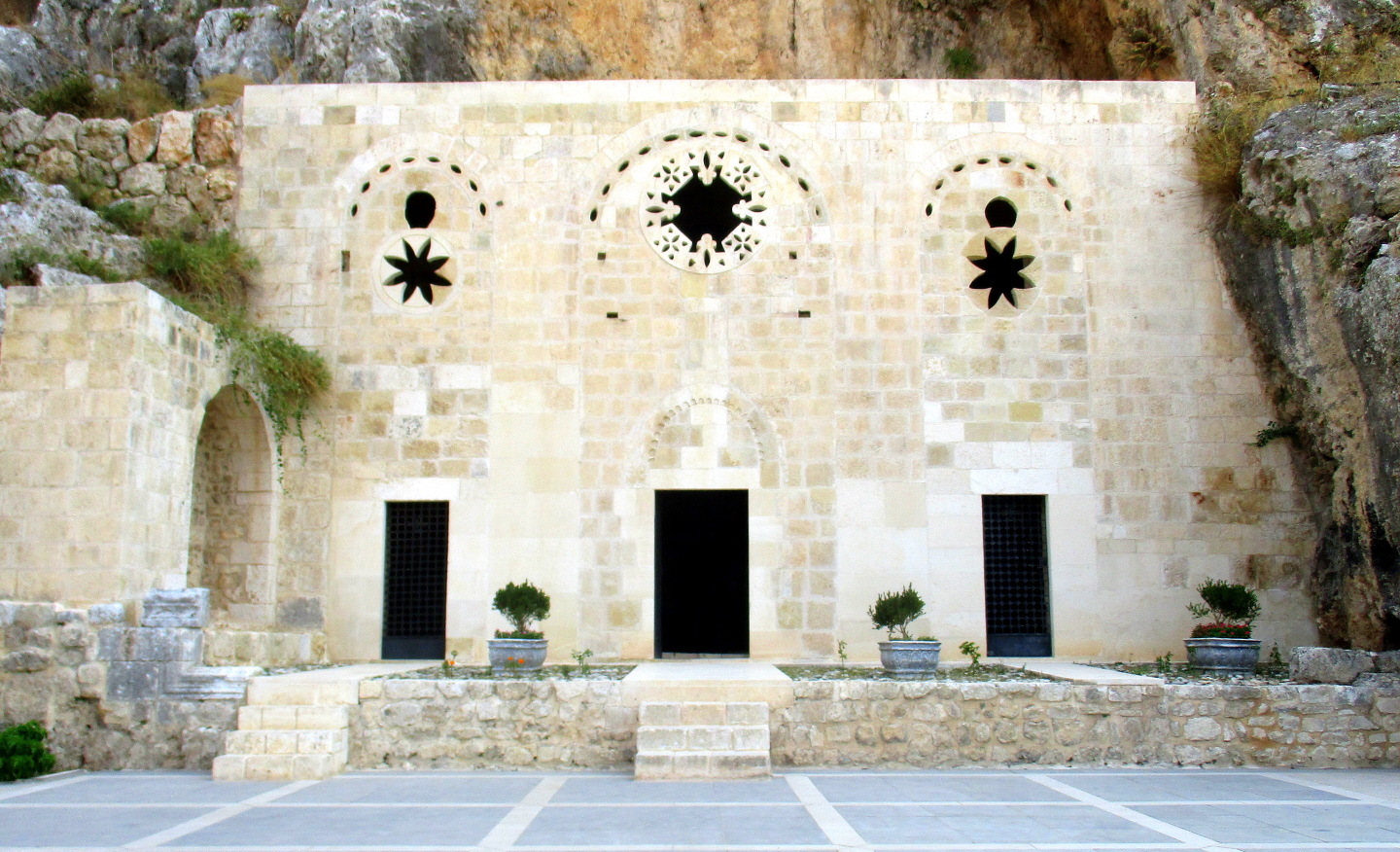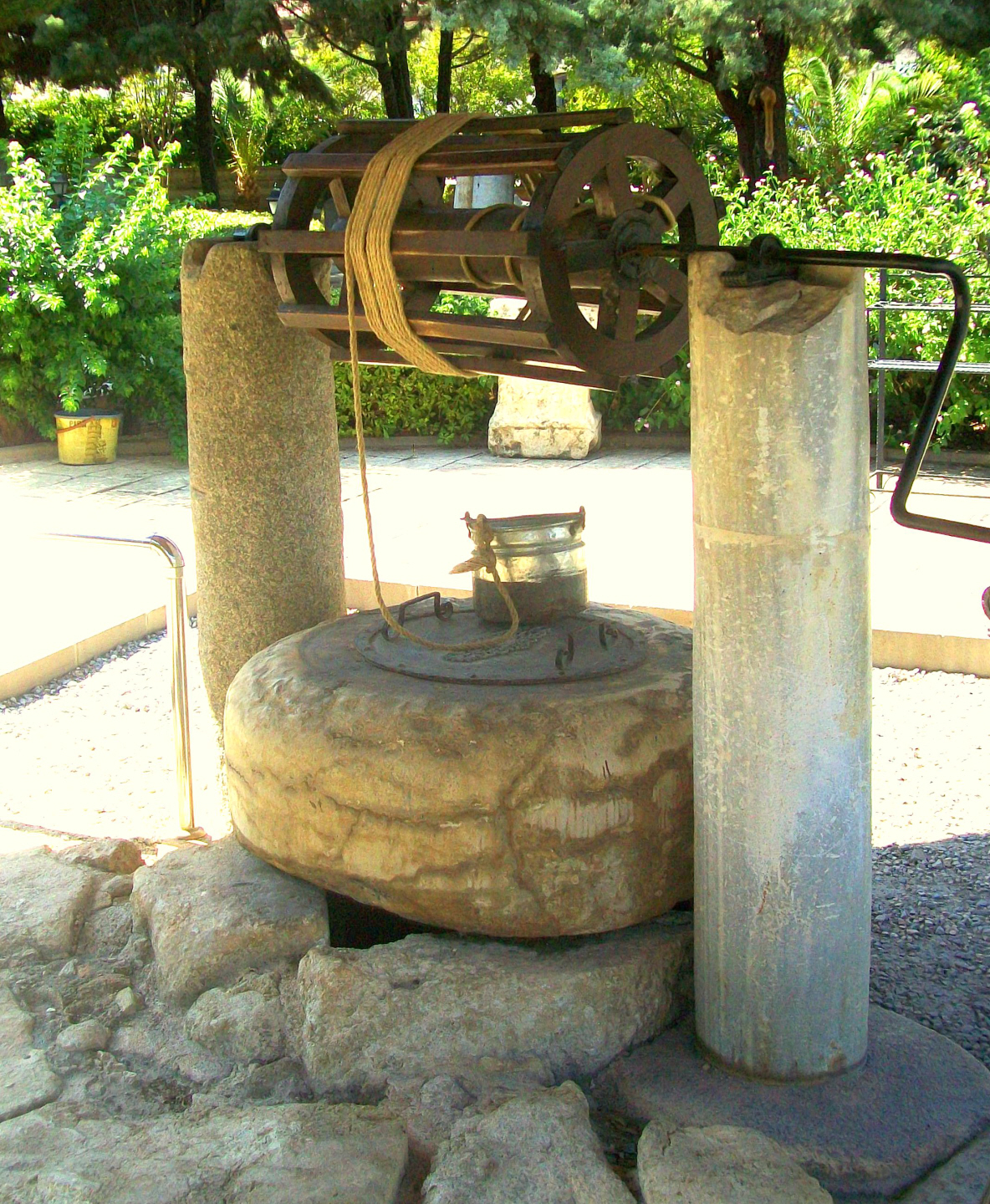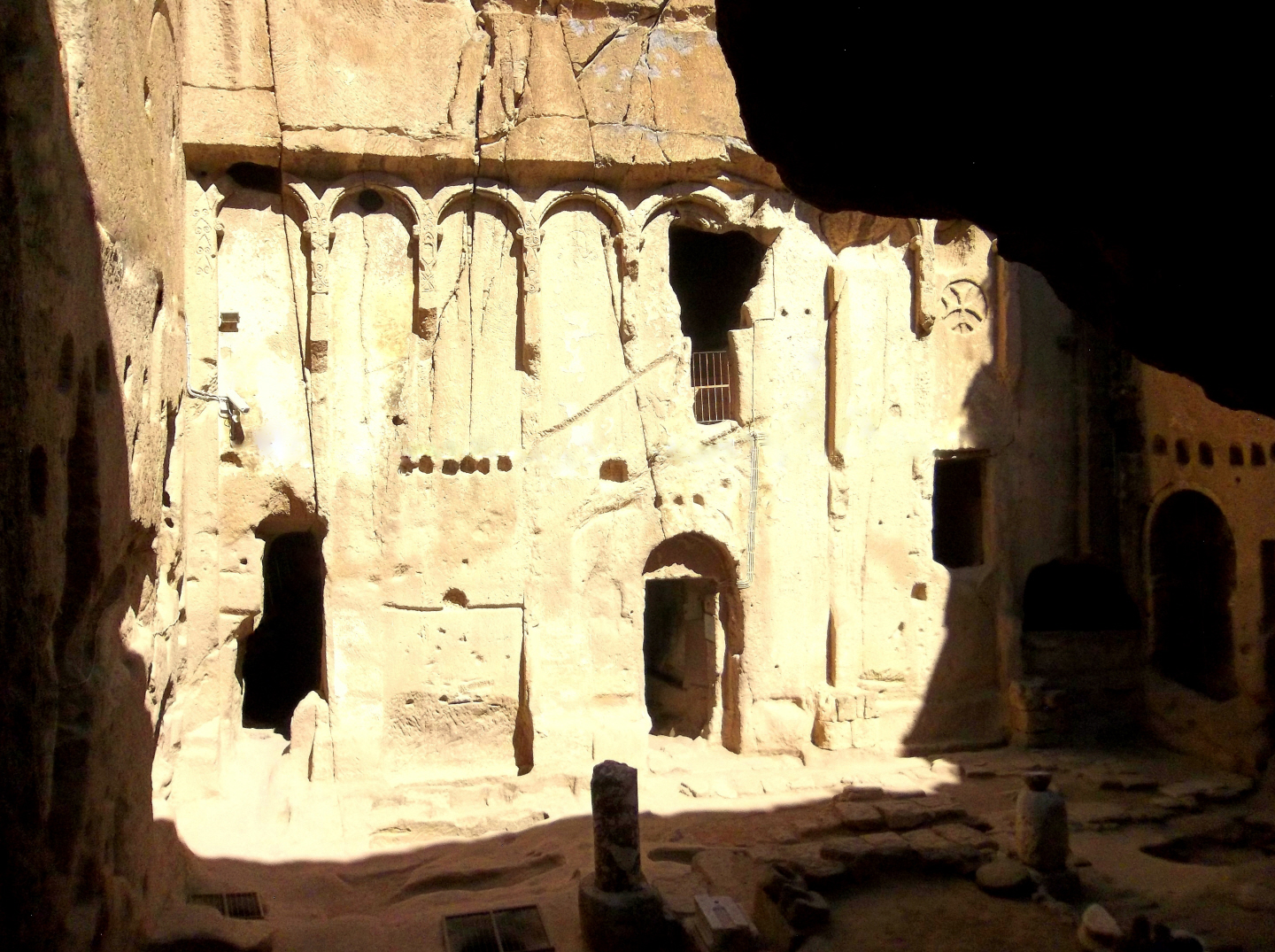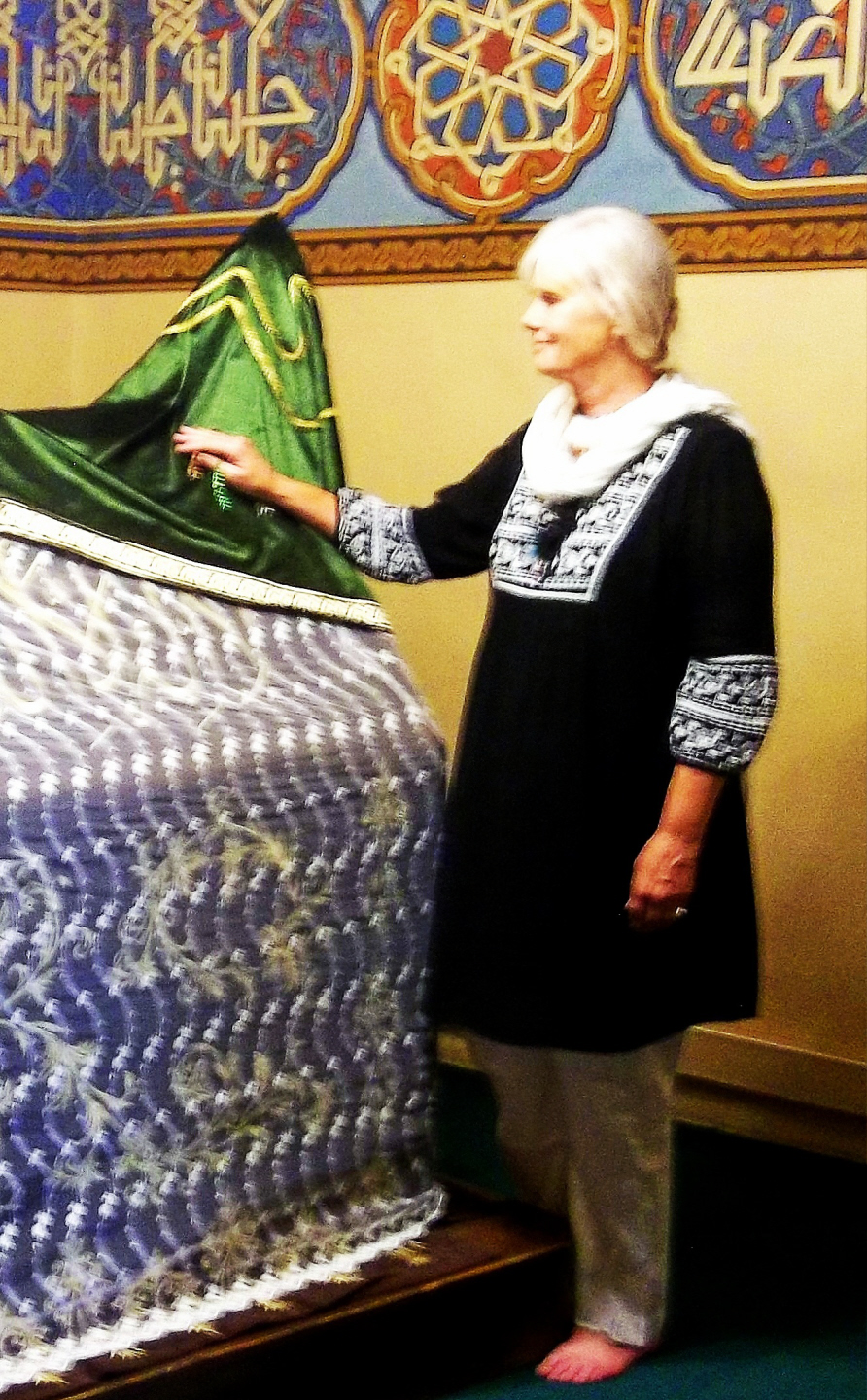 (Bedouin Designed Kurda (Top) Made in India - Men at the Georgian Synagogue thought she was a Palestinian, but did not take offense at her wishing to photograph the interior of their synagogue.)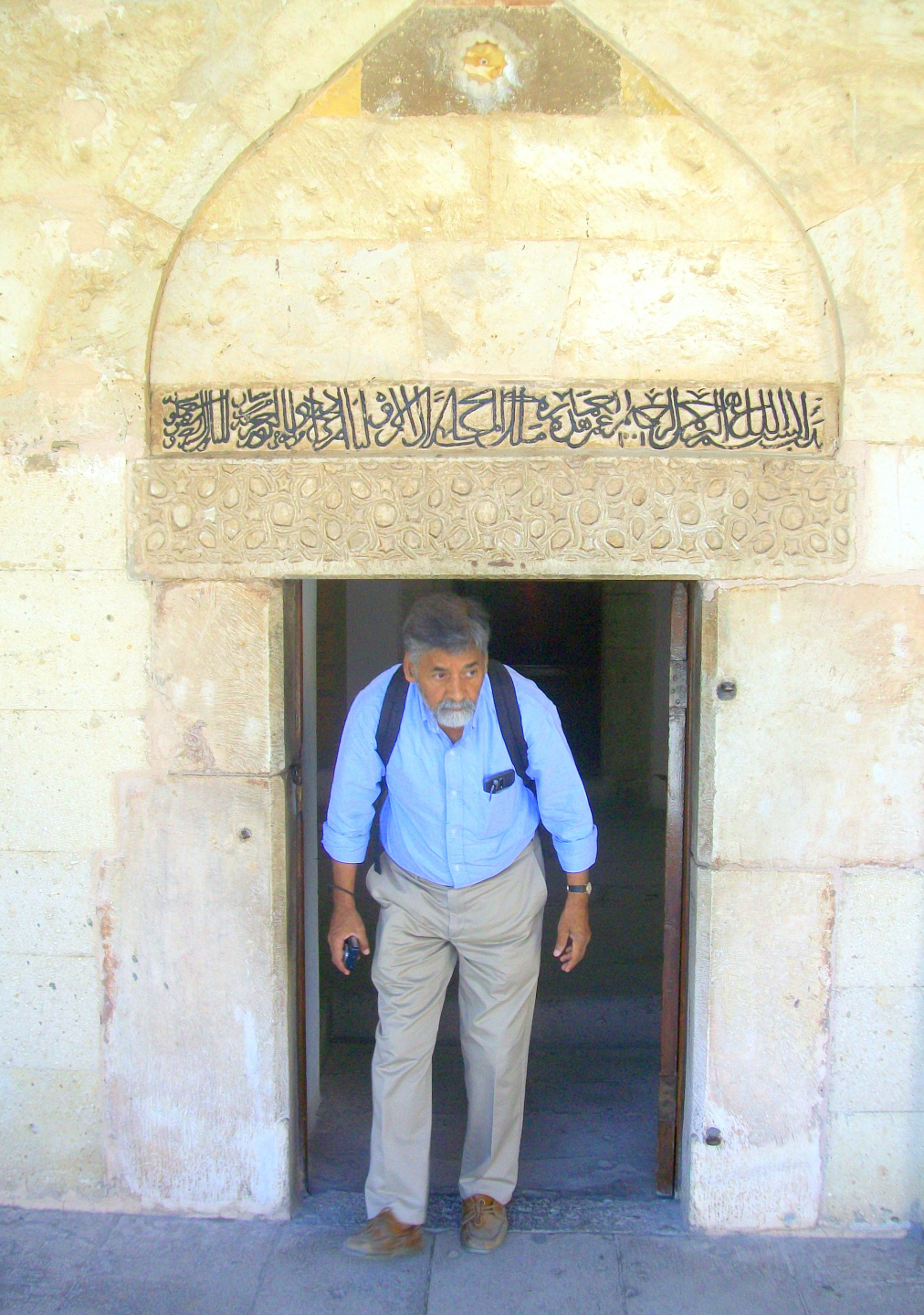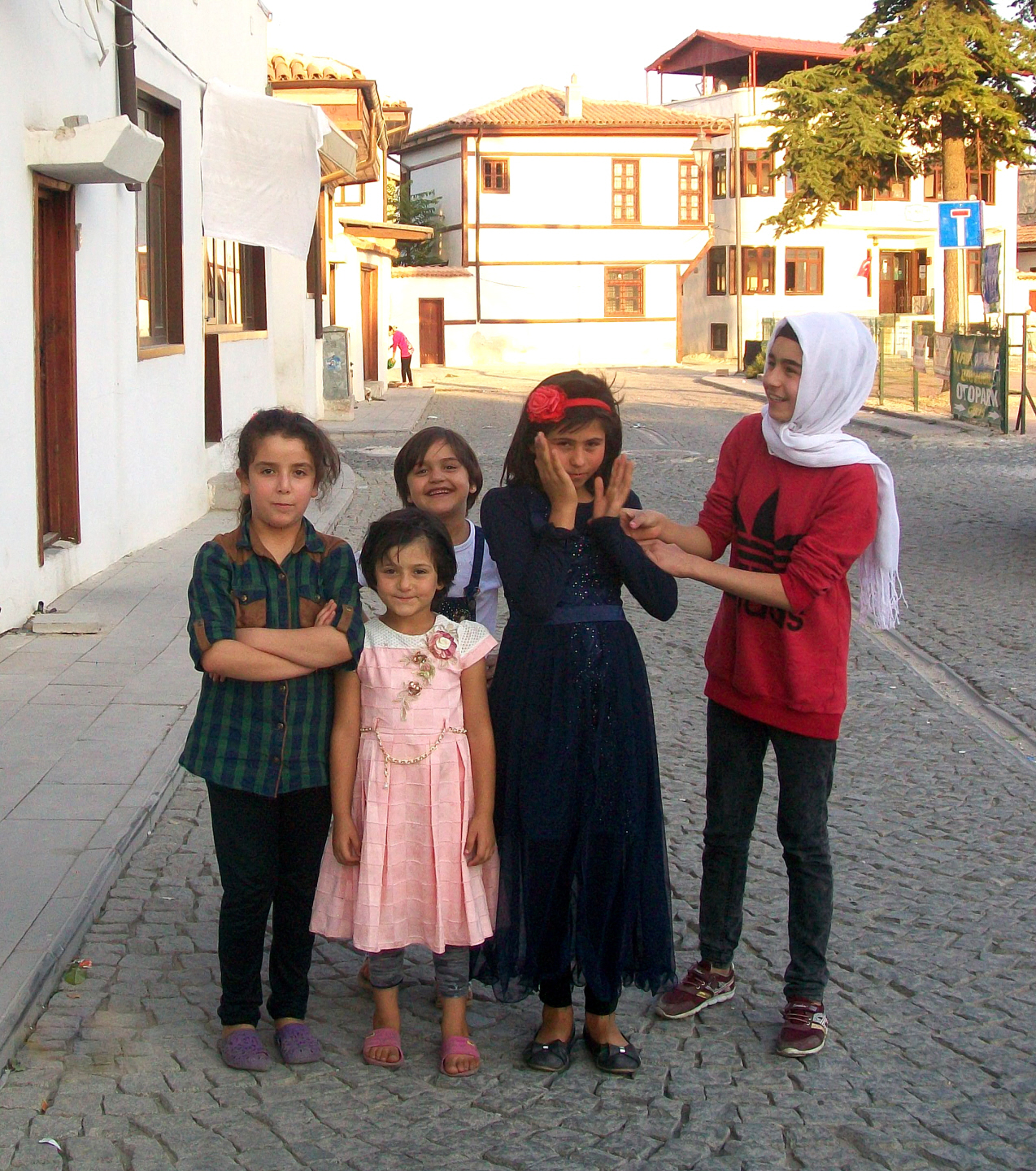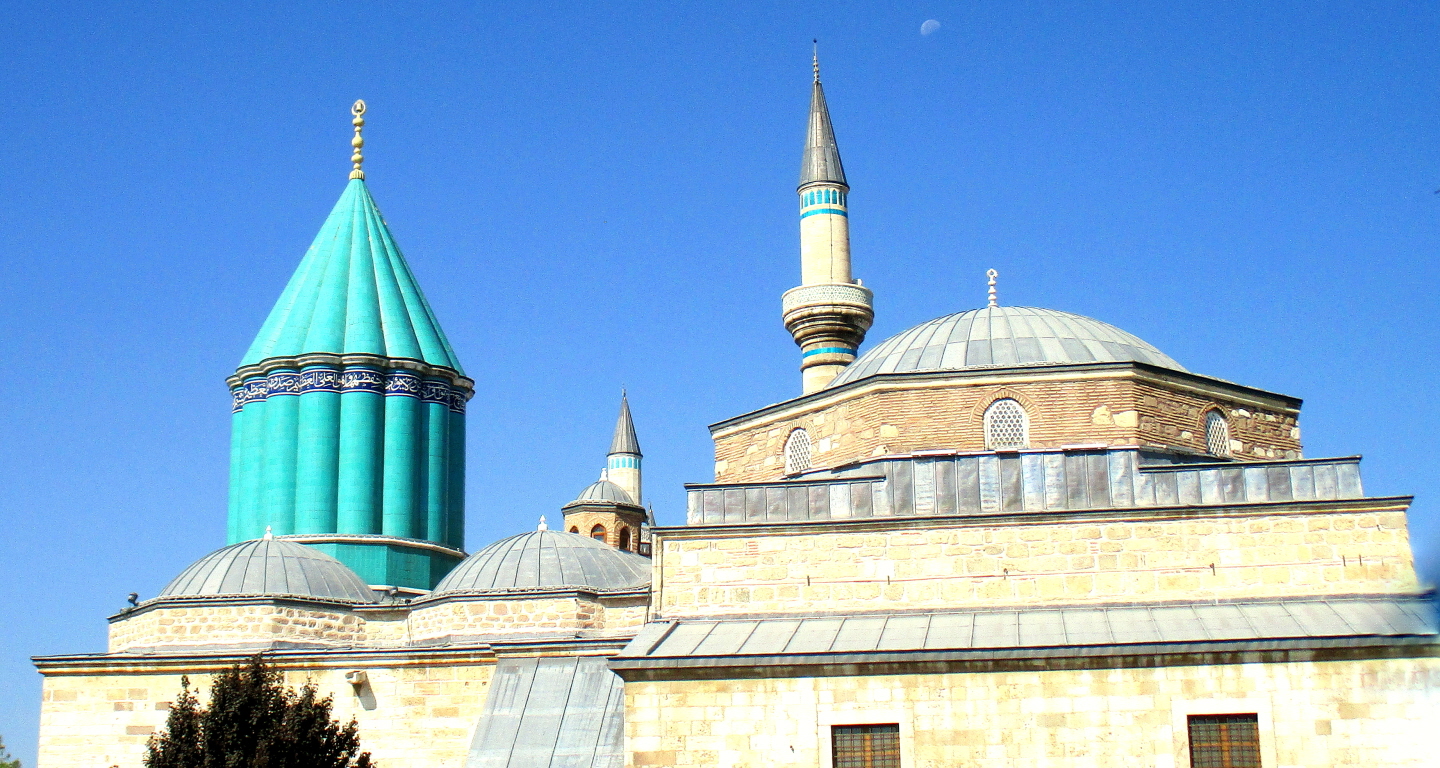 LEBANON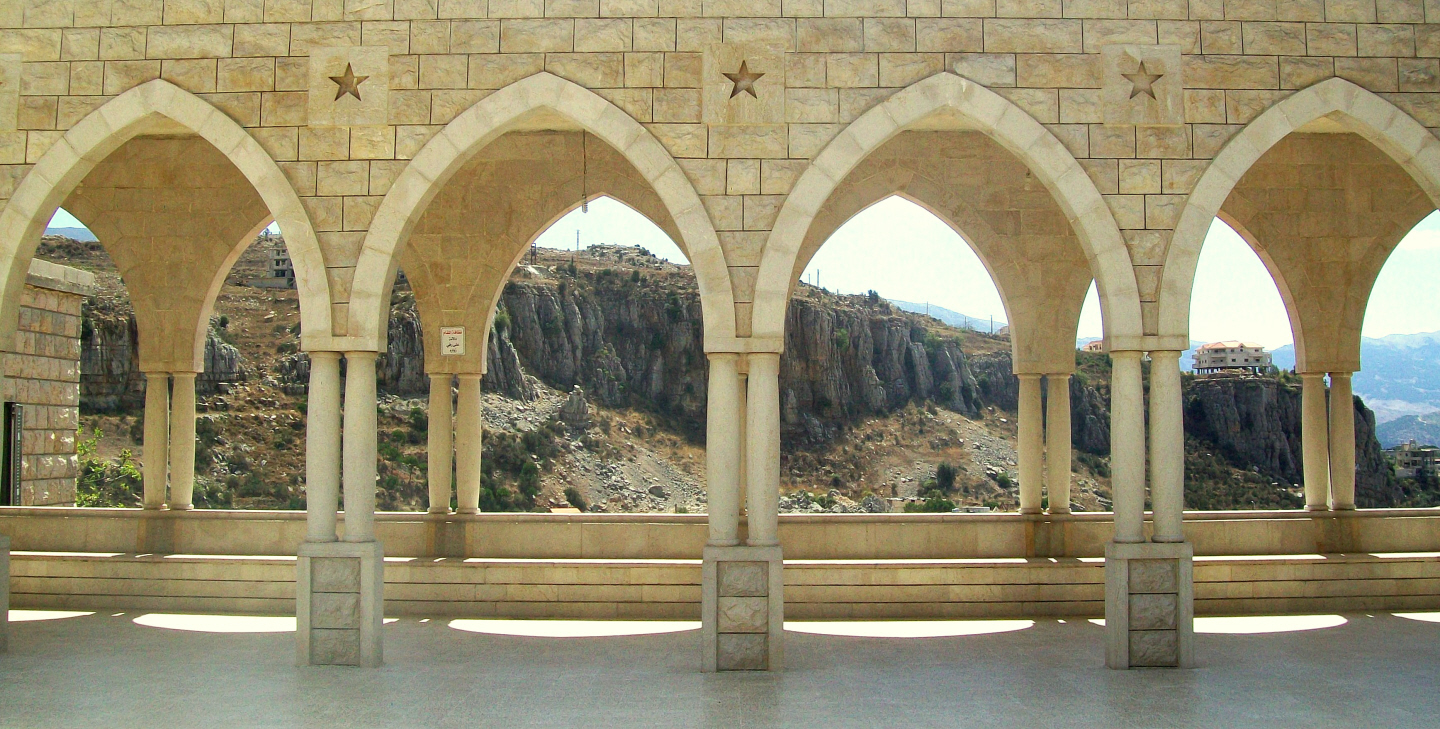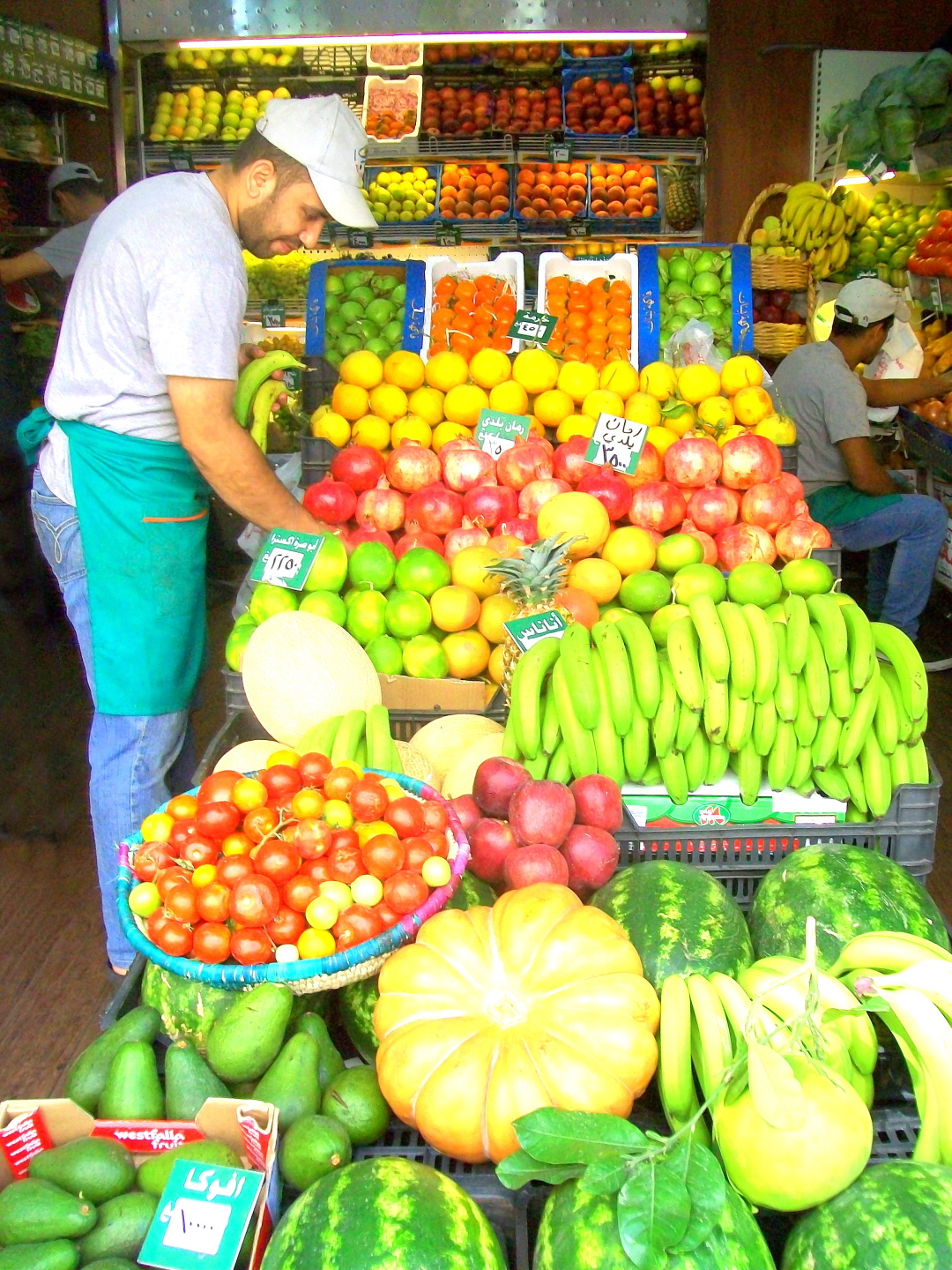 Every Person who Creates Beauty - Is a Jewel in this World
Beruit Grocer - Lebanon
This world is so filled with sorrow and suffering, any person who creates some beauty is precious. Beauty can be created by helping a disabled person up some stairs or guiding a blind person to a destination they want to go to, or smiling at a stranger who seems sad or by creating a visual treat in a grocery store with the vibrant colors of vegetables and fruits. This store is in an area of Beirut where people have had a hard time economically. This grocer has brightened up the whole block with his display.
Do something Beautiful for this World !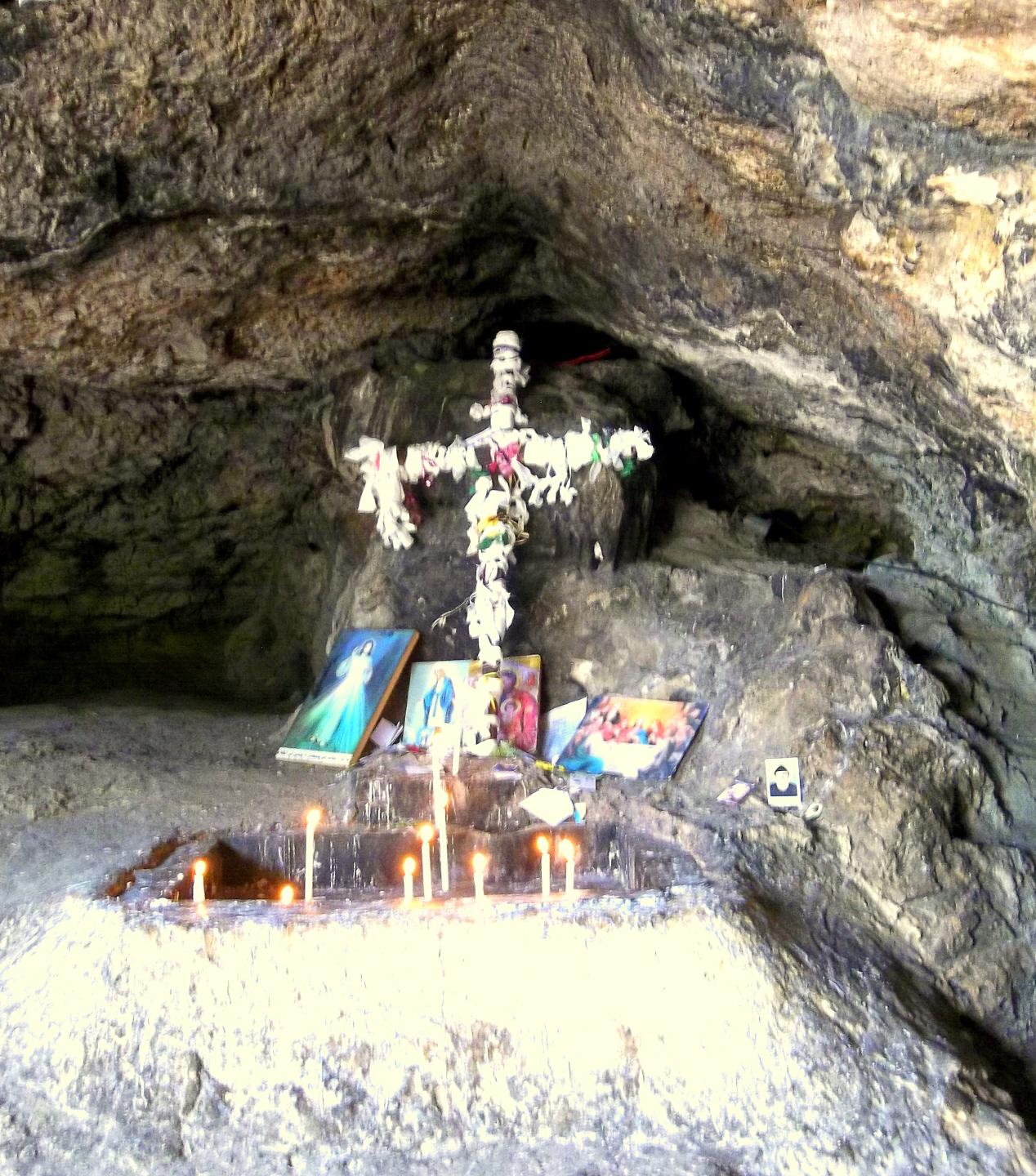 The Cave where in the Bible Jesus Performed the Wedding Miracle - Cana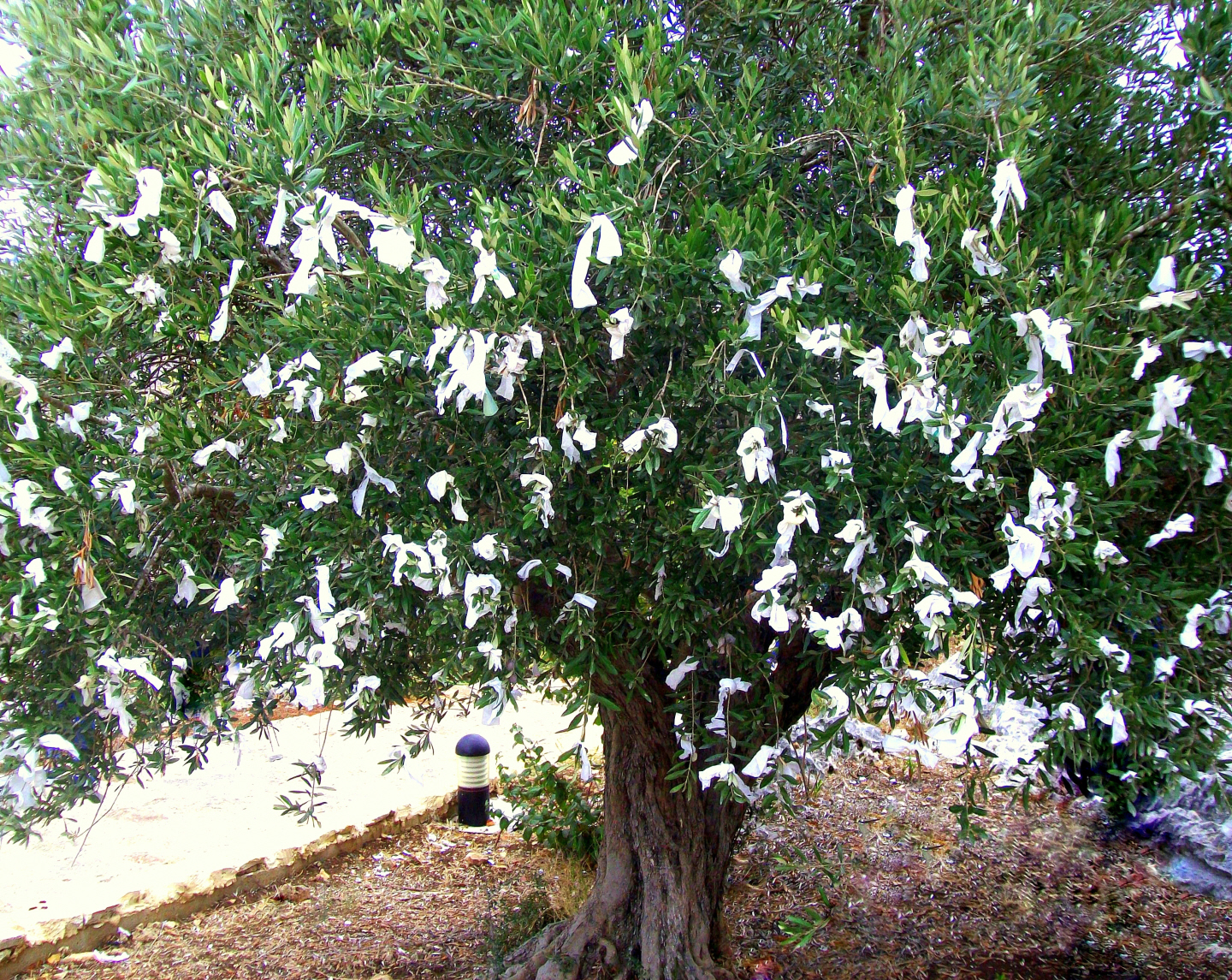 Prayer Tree next to the cave where Jesus Performed the Wedding Miracle - Cana, Lebanon

(Prayer Trees are also Found on the Indian subcontinent among Hindus & Muslims & also among the Chinese)
CYPRUS
Cyprus is a difficult place for people who are eager to see rapprochement between opposing sides.
Sacred Icon of Virgin Mary (Miriam) Ayia Napa Monastery (Greek Orthodox Christian) - Cyprus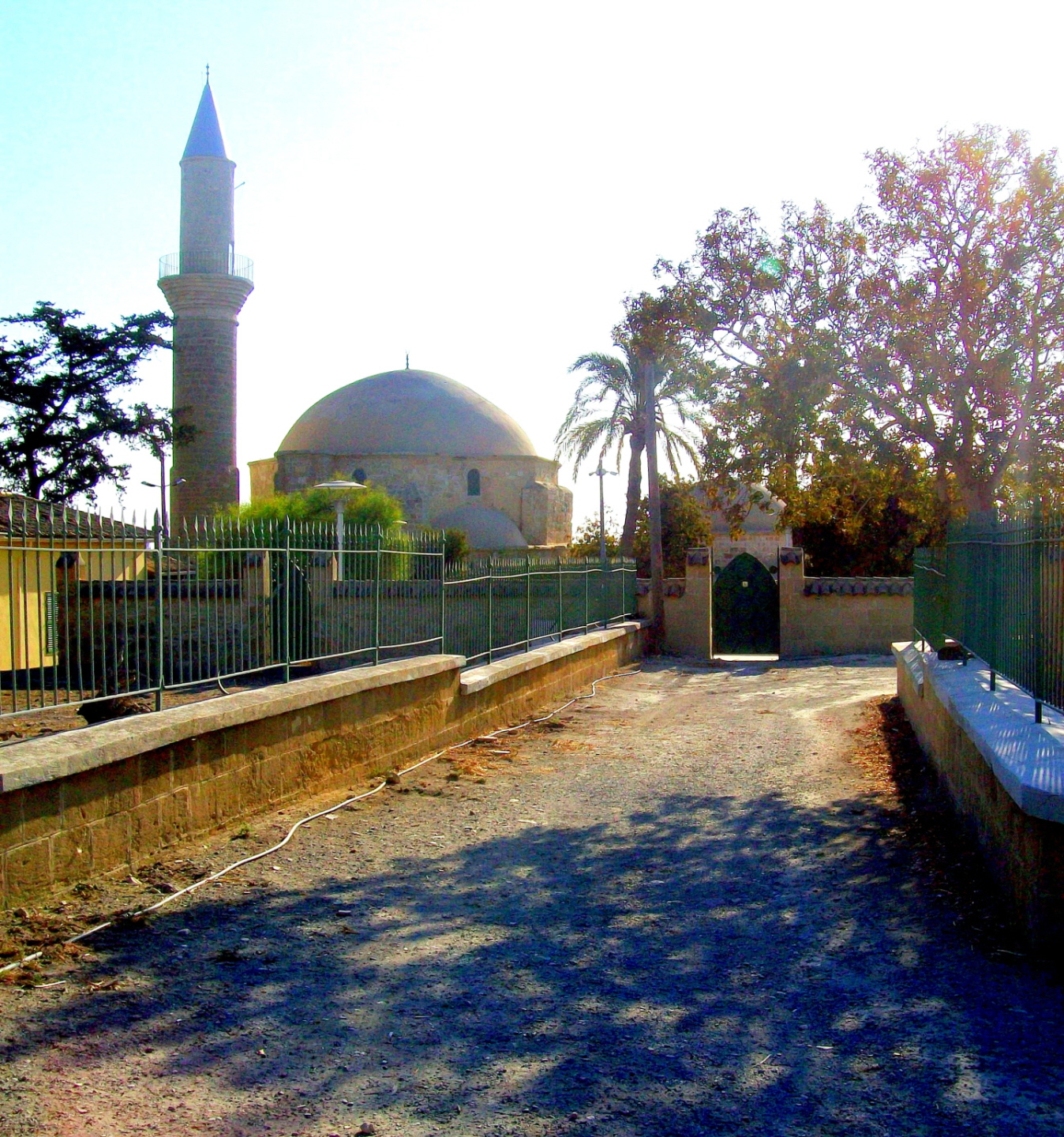 Hala Sultan Tekke (Mosque of Umm Haram) - Umm Haram Knew the Holy Prophet -Larnaca Salt Lake, Cyprus
ONCE AGAIN BACK TO TURKEY
According to tradition, St. John (the apostle of Jesus) after the death of the Christ, brought Mary (Mother of Jesus - Isa) to Selcuk some time between 37 and 48 A.D. He is said to have come again in 95 A.D. shortly before he died and his remains are believed to be in the Basilica. Many Christian faithful come here. It has a wonderful spirit, view and purity to it.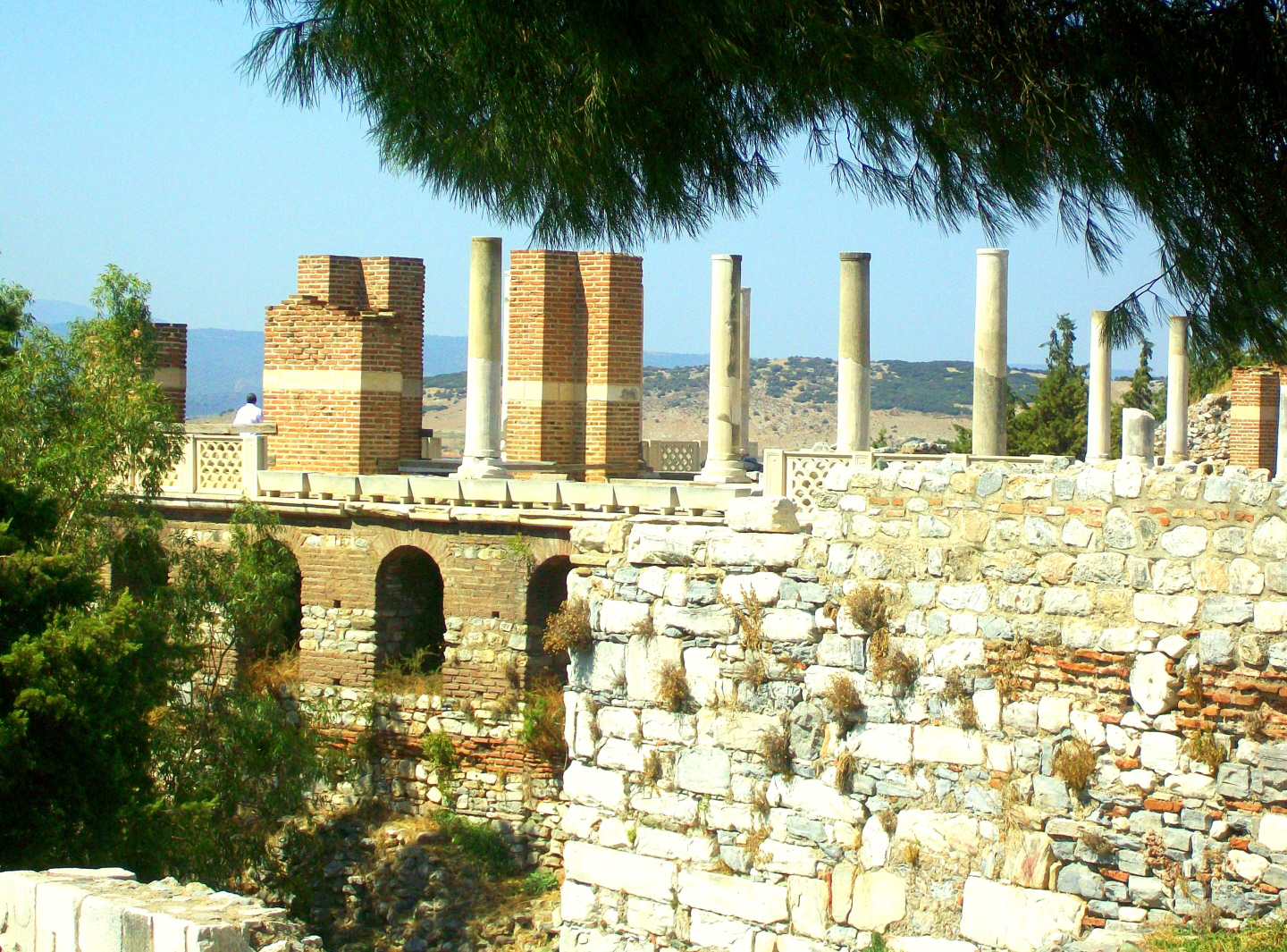 The Basilica of St. John (the Apostle of Jesus) (Isa) - Selcuk, Turkey
The Tomb of St. John at the Basilica of St. John in Selcuk -Turkey
High on Mount Koressos outside of Selcuk is Meremana, the House of Mary. This is where Mary (Miriam) Mother of Jesus is believed to have lived out her last days.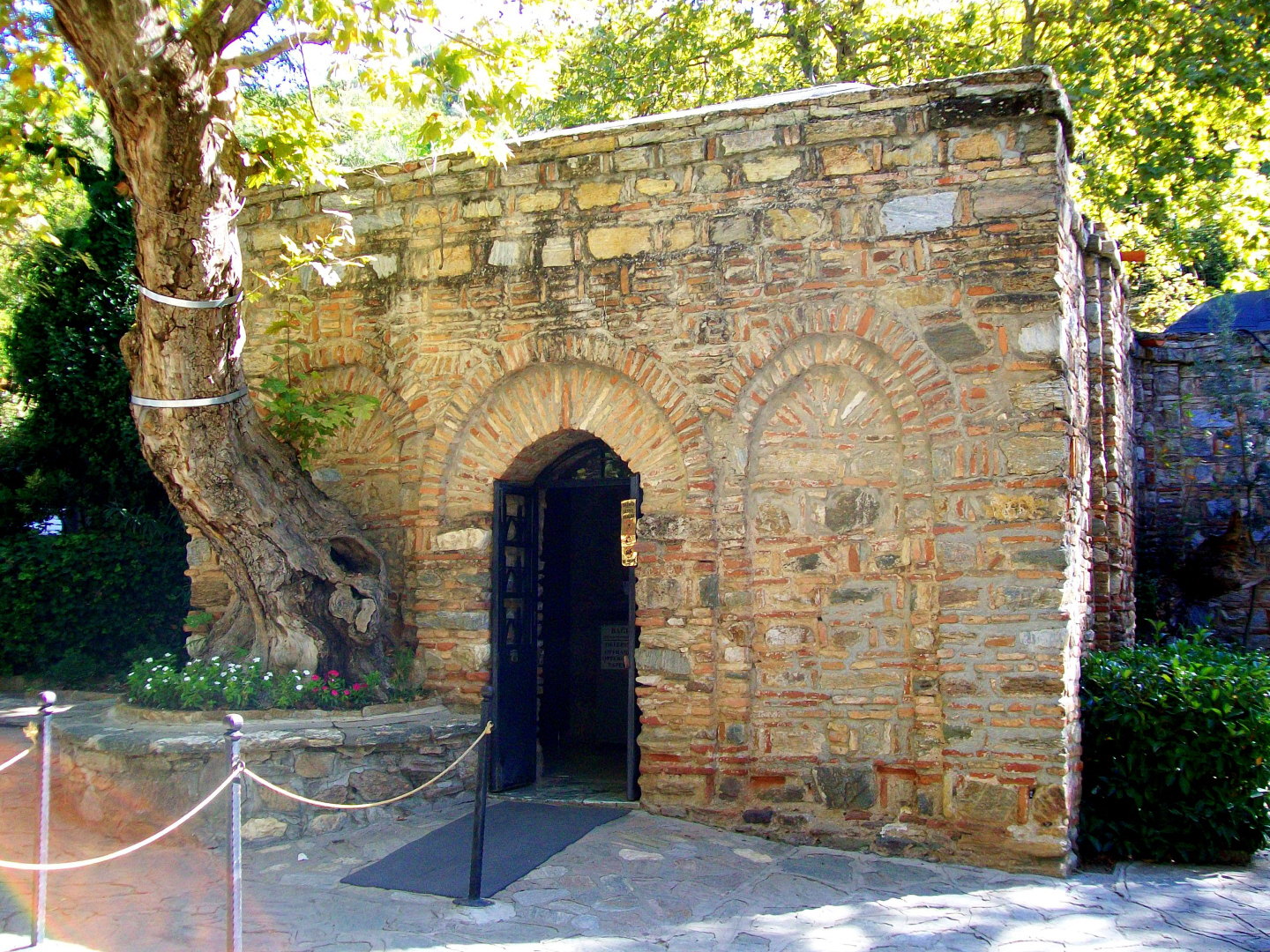 Meryemana - The House Of Mary - Mother of Jesus (Miriam - Mother of Isa) - Selcuk,
Mt. Koressos - Turkey
Mystery! No signs explain it and no explanation is given for it.
We live during transitional times when it appears that nothing is remaining the same. Grand overtures, like political leaders come and go (as the Sufis say: This too shall pass) but kindness, charity, compassion, giving hope where it is needed on a daily basis is what will make the real difference in this world.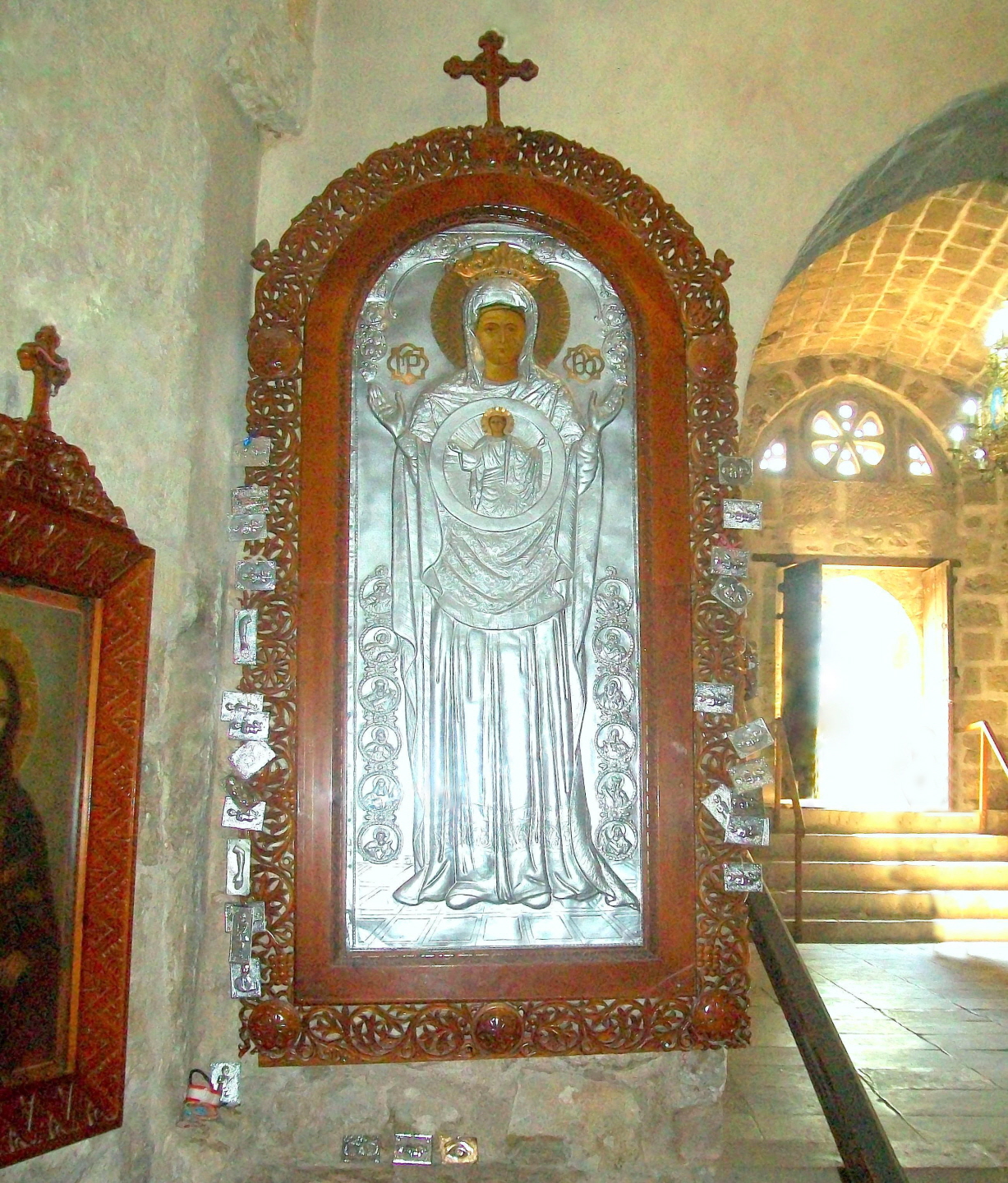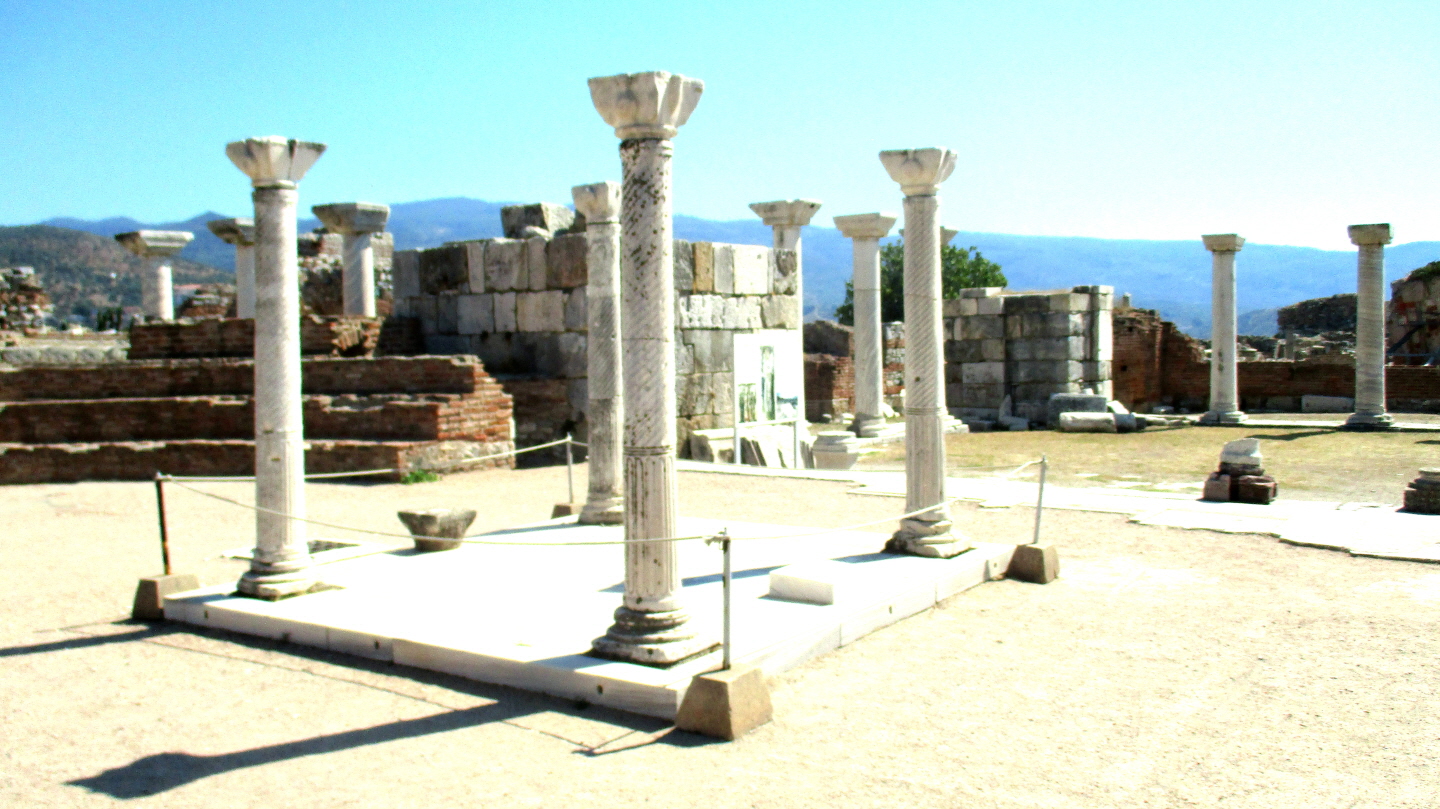 St. Peter's (Apostle of Jesus - Isa) Cave in Antakya (Antioch in the Bible) -
on Mt. Staurin
St. Paul's Well, Tarsus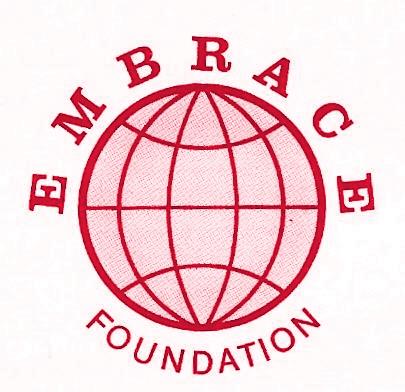 Embrace Foundation Retreat Center
Embrace.Foundation (skype messaging) - 011+1+212.675.4500 (New York)


Click to Email Us